What Happens to VA Disability Compensation Claims That Cannot Be Proven?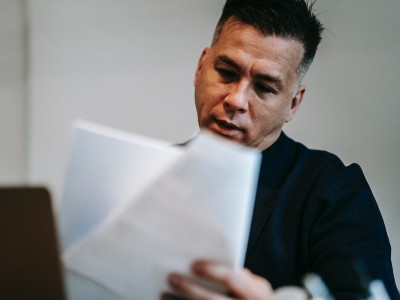 The Department of Veterans Affairs disability compensation program helps veterans injured in service to our country. However, the VA has specific requirements for approving disability benefits, including providing evidence of a service-connected condition.
But what happens if you can't provide medical evidence to support your claim for disability benefits? Are there VA disability claims that cannot be proven?
Well, in general, the VA will deny disability claims that aren't supported by evidence. But to better understand why this happens, we need to know how the VA decides whether or not to grant benefits and how to prove eligibility. Here, we'll discuss eligibility criteria, the evidence needed, and how you can get help if your claim is denied.
Eligibility Requirements for VA Disability Claims
There are three criteria applicants must meet to apply for VA disability benefits:
You have a current disability or physical or mental health condition
You suffered a disease, injury, or event during your qualifying service
Your current medical condition, disability, or illness was caused or aggravated by your qualifying service
Not everyone will be eligible to receive VA benefits, and even those that do may receive a claim denial. The VA claims process is complex, but with the help of a VA-accredited attorney, you can put your best foot forward in your claim.
Are There VA Disability Claims That Can't Be Proven?
The short answer is yes, some claims simply cannot be proven—that's because, without evidence of your injury or illness, time served in the military, and the link between the two, you do not have a case for VA benefits, you haven't met VA's requirements and your claim will be denied.
But not to worry: if an in-service disease, injury, or event caused or aggravated a current disability or illness, there are several ways to prove this, including service treatment records and medical evidence related to your illness or injury (like doctor's reports, medical test results, and VA records).
A lawyer can help you build a strong claim backed by supporting documents to win your case for benefits.
Required Evidence for VA Disability Claims
Proving a VA compensation claim is as complex as it is important. It can be confusing and frustrating, but if done correctly, you can increase your chances of success. 
Here are three options that can help you prove your disability claim.
Medical Evidence 
Medical records are often the best way to show a connection between a disability and military service. However, the type of evidence required varies depending on the nature of your claim, including whether your illness or injury was caused in-service, pre-service, or post-service.
Examples of relevant medical evidence can include your service medical records, private medical records, or VA medical records. Often, however, this evidence is not enough to establish a link. 
Nexus Letter
If you have yet to prove your disability claim, a nexus letter or medical opinion may be all that you need. A nexus letter is a letter from a qualified medical expert that provides the link between the disability and your military service. 
This letter will need to explain that the disability was caused by or related to military service to be used in support of VA disability compensation claims. If you do not already have one, ask your doctor to write one for you if you can not prove your claim with medical documentation alone.
Presumptive Service Connection
There are conditions diagnosed in certain service members for which the VA will remove some of the burdens of proof. For instance, veterans who served in combat need not prove with documentation that their combat-related injuries were incurred during service. VA presumes that to be true.  
For most claims involving presumptive conditions, the veteran only has to prove that they served in a specific location during a particular time and has been diagnosed with a qualifying illness or condition. For example, veterans who were exposed to Agent Orange during service in Vietnam need not prove that a diabetes diagnosis was caused by that exposure; VA presumes it.
 A VA Disability Claim Denial Isn't the End of Your Claim
Even after seemingly doing everything "right," your claim could still be denied. But don't let that discourage you from seeking the benefits you deserve.
In many cases, you must file an appeal and navigate the decision-review process to have your claim reevaluated. Many nuances can lead to denials of VA disability claims—some within your control, some not.
The good news is—you're not alone in this fight. Employing the help of a veterans' disability lawyer can give you the best shot at a successful appeal. VA-accredited attorneys are trained in the law and work with clients in your shoes every day. They can analyze your case and review the submitted documents to determine the best path forward.
Have a VA Disability Claim That Can't Be Proven? Get Help From a Veterans Disability Lawyer
Are you concerned that it will be difficult to link your condition or disability to your time in the military? Have you already been denied benefits for insufficient medical evidence? You don't have to give up yet!
The knowledgeable and experienced veterans' rights lawyers at Vetus Legal can help. We can provide support and guidance to help you navigate the complex process of VA disability claims. We can help you pursue an appeal for denied VA claims or help you get an increased VA disability rating.
Reach out today and schedule a free case evaluation with one of our VA-accredited lawyers to see if we can help you get the disability compensation you deserve.